As far as favorite Led Zeppelin songs, this is one I can personally relate to…
Had this set as my ringtone for a while.
Interesting use of a combination of 5/4 and 6/8 time signatures. Led Zeppelin mastered the use of odd time signatures, this is one of the easier to play.
That is actually a really good love song, imho.
If the sun refused to shine
I would still be loving you
When mountains crumble to the sea
There will still be you and me
Great song.
Good tune. But they kind of ripped off "Killing Floor" from Howling Wolf
330Ute posts "The Real Me" by the Who.
Me: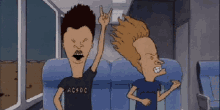 Saw The Who in 1982 in Orlando. Way good show, and they did a good job with this song, although it is one of their "newer" tunes.
Me too!!! Moons drumming and that great bass work from Entwistle
When I want to embarrass my wife ( which is often) I'll break out that dance !
Saw The Who back in May when they played DC, and they played Eminence Front, which is one of my faves.
Here is the video of the song from the night before in Philly.