I'd like more stars to award this - quite a round robin of greats…
Thanks @AbsoluteUte for the Stevie Wonder reminder… He's one of my favorite artists of all time but for some reason I forget about him 'til someone else brings him up. He always had great vocals, great musicians, great arrangements, great performances, and great tunes, either his or others.
So I've just finished some of my favorite oldies of his (one old enough to be considered "Little" Stevie Wonder)
Apparently he was 23 when he wrote and produced Innervisions. Remarkable talent.
Here's a quick excerpt from Wikipedia:
As with many of Wonder's albums, the lyrics, composition and production of Innervisions are almost entirely his own work, with the ARP used prominently throughout the album. The instrument was a common motif among musicians of the time because of its ability to construct a complete sound environment. Wonder also played all or virtually all instruments on six of the album's nine tracks, making most of Innervisions a representative one-man band
Whoa, I had no idea this was happening. It is like Soul Coughing for me being old now. Awesome.
this is brilliant. Edgar Wright curated a playlist to play before the showing of "Last Night in Soho." It's

https://open.spotify.com/playlist/2eBV9rSwH6zjyUj0s34fWH?si=GUrkdoL4T2-RhPtXj502ig
Anger is an energy. I didn't realize that video starred Rob Bishop.
If we are doing PIL here's one of my favorites:
The new Archspire album comes out this week, really looking forward to it.
This drummer is absolutely inhuman. What he does in just the first 30 seconds of the song blows my mind.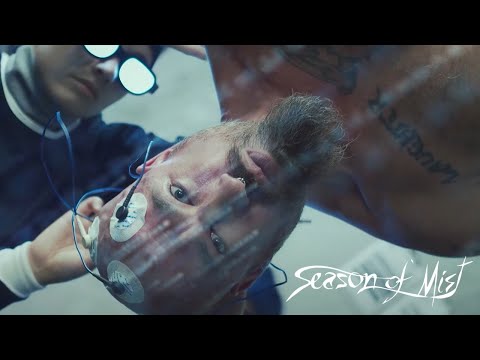 I saw them at Park West in 1989. One of my all-time favorite concerts!
Given the impending EPIC release of a new ABBA album after 40 years ( and the 3 songs released so far have been amazing), I've been going thru my entire ABBA catalog (including the foreign language versions).
With the meteoric rise of the Eurovision 2021 winners, I've been listening to everything by Måneskin I can find. They even played Fallon's show other night and blasted it out of the park… That song if theirs is no 15 on Billboard right now, and they have been tapped to open for THE STONES in Vegas soon
Continuing from a different thread, where this is more appropriate…
I became aware of the studio in Muscle Shoals, Alabama decades ago and discovered how much great music had been recorded there. I've been taking to anybody that would listen about it since, but it's still a secret.
Met Bill Walton at the Dead, & Co show. He had a large table reserved at Ann's Wine Bar, were we hung out Saturday/Sunday. Lovely venue.
I thanked him for supporting the Utes over the years. He was very receptive and pleasant. Didn't hurt I was wearing this under a sport coat…
Go Bill/Go UTES!
For anyone with any curiosity about Dead & Company or fans of John Mayer as a guitarist, let this most recent Halloween show audio tape indicate the level of musicianship and commitment to a remarkable catalog of songs. Songs are in alphabetical order, but it really doesn't matter.
A once upon a time experience in Hollywood:
I might get flamed for this by some people here but starting in the summer I started listening to a small collection of Aerosmith Songs. "Toys in the Attic" is great. They are incredibly patchy after that but I have a few guilty pleasure songs. I do think Joe Perry is AWESOME.