God Bless, Rick! Loved that guy.
I'm sure Oregon and Washington are too on that list, but have to image we reached out as well.
It's allegedly, or rumored, to be Oregon, Cal, Stanford, and Washington. That would make 20.
FTFO!
I agree, my Utes need to do something.
Sadly, as of right now I'm not sure what can be done. Perhaps Utah, Oregon, and Washington do something a la how the MWC was created, and invite teams from the PAC, Big XII (unlikely to move schools) and the "best" schools from the MWC or AAC. I know, the "best" AAC schools are joining the Big XII. FWIW I don't want Utah in the same conference as BYU, but in the end that may be the best move for Utah, the Arizona schools, and perhaps Oregon. Just throwing thoughts out there.
Wazzu going to burn everything and try to collect the insurance if that happens.
I could not possibly care less about BYU.
I don't want to be stuck back in the equivalent of the MWC when everyone else leaves.
The latest. At least from this LA Times reporter…
That pretty much sums it up.
If the B10 stays put, I have to think that getting into the B12 is iffy, at best. Think about it, Oregon and Washington would be the the first options, and the B12 already has a Utah presence (with a larger national following) in BYU. I have to think the other Cali schools or the AZ schools would be more attractive options, simply to increase the conference footprint. After that, expansion only starts to dilute the revenue shares. As solid as our football program has been, I don't think Utah brings enough eyeballs to offset that.
So there's your cheery though to close out the evening.
Getting so close to the mountaintop last year, only to then being potentially relegated back to the equivalent of the MWC would be as big of a sports fan kick in the balls as I could ever imagine.
I need to try and just tune all this out, I think. There's enough horrid sh*t going on in the world right now, this is just going to make me feel even worse.

Someone brought this up on social. A power move by the remaining association would be smart. A joint conf of ACC and PAC with obvious divisions.
Are you saying that joining the B12 would be a good thing? Assuming it survives, a watered-down Pac-12 is still likely a better place that the ~current B12. That goes for revenue as well as quality and travel, etc.
Depends on what happens with Oregon and Washington. If those two stay, then the P12 is probably at an equal competition level with the B12, albeit with worse media deals (although that could change too). If Oregon and Washington leave, then the P12 is done.
Not trying to be an Eeyore here, I'm just really not seeing any positives in all this. The best case scenario is that the P10 stays as-is, but has been dropped even further in national relevance (warranted or not). Worst case, Utah essentially gets relegated to the minor leagues when it all shakes out.
Both of those suck.
After a few hours thinking about it. This whole thing is truly laughable. For a few reasons. 1st as a fan our beloved Utes, we have enjoyed many good memories of games and triumphs. Nothing will ever take that away. So don't panic or worry. We never have depended on other teams for our success. We aren't doomed so stop talking like it. We are not the team south of us.
2nd, college amateurism is dead and done. Which is funny because it is all about money. The sadest thing is, college football is at its best with traditional conferences. But greed will take it all. The end of an era.
To quote the Dark Knight. ( You see, their morals, their code, it's a bad joke. Dropped at the first sign of trouble. They're only as good as the world allows them to be. I'll show you. When the chips are down, these…civilized people, they'll eat each other. See, I'm not a monster. I'm just ahead of the curve.")
Welcome to the sick joke.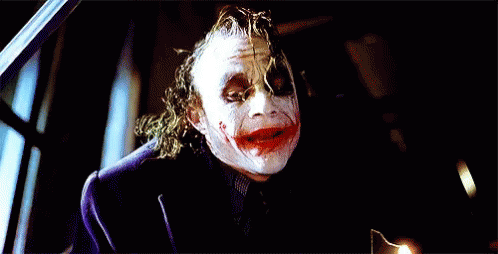 I mean, it's been done since the 1990s when it became a BIG business. People are mad now that players are making $ for their talent (not saying you). Meanwhile Universities and Conferences are squeezing every nickel while making UCLA softball travel the world to play conference play.
That's the joke. It's been way dead for awhile. Only now they finally are admitting it. Lol i am enjoying this fully.
Yup. I actually like college football being honest. Not a fan of conference realignment though. Will I still watch? Sure. I look at it as an opportunity to see new stadiums and hang in new towns.
It's not being honest. Read the statements from usc and ucla. They're still tying to pretend this is about academics
If the LA Times tweet above is correct, nobody else is leaving (still, I'm sure that could all change tomorrow). Then of course it becomes a question of what makes most sense… hold at 10, or expand with best available and/or form a 'real' alliance with, say, ACC.