Back in the game. We could use depth and length at SF
sound like somebody offered him more NIL money.
He may not be able to take any. See this morning's Trib.
Well, that's cryptic. Assuming you mean the VISA issues for foreign students? I'm not sure if this guy is foreign or not.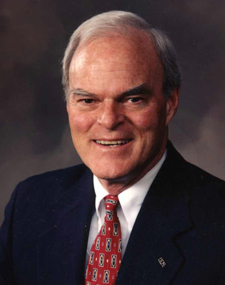 So, pretty much everyone but CU.

He wouldn't have guaranteed starter minutes here but would be an outstanding piece.
The Diaz twins have committed to Pitt.
I hope we swing big on this last scholarship. I feel like we need another big time scorer. A selling point would be we have a fantastic supporting cast for a "big time" player. I know it's a pipe dream but if we had a NBA level player on this team we would be knocking on the door of something big.
Some of these guys might have already committed. I just went with what the list said.
Here are a few from the list.
Isiaih Mosley, 6-5, 194 lbs., G, Jr., Missouri State One of the most explosive scorers in the portal, Mosley shot better than 50% from the field, 40% from 3 and 90% from the free throw line. Averaged 20.4 points and 6.2 boards last season, 19.8 points and 6.3 rebounds the season prior. Went for 40-plus against both Loyola Chicago and Northern Iowa.
Kenneth Lofton Jr 6-7, 275 lbs., PF, Soph., Louisiana Tech A dominant force so far at the college and international levels, Lofton averaged 16.5 points and 10.5 rebounds this past season. Despite his size, he is tremendously productive, and his performance with USA Basketball suggests it will translate to a higher level. Go watch highlights of this kid. He is a force.
Josh Minott, 6-8, 205 lbs., F, Fr., Memphis A legitimate NBA prospect, Minott averaged just 6.6 points and 3.8 rebounds last season, as he couldn't carve out a consistent role – despite producing when called upon. Had a three-game stretch in the middle of conference play when he averaged 15.7 points and 8.0 rebounds.
Antoine Davis 6-1, 165 lbs., G, Sr., Detroit One of the truly elite scorers in college basketball, Davis averaged 24.6 points over his four seasons at Detroit. Ranked third nationally in scoring this past season, third in 2021, fourth in 2020 and third in 2019.
Emoni Bates, 6-9, 190 lbs., SF, Fr., Memphis Once the No. 1 recruit in high school basketball, Bates had a frustrating first season with the Tigers. He played in just 18 games due to a back injury, and averaged 9.7 points on 38.6% shooting.
Keion Brooks Jr., 6-7, 210 lbs., F, Jr., Kentucky Started every game for Kentucky last season, but had his ups and downs during his three years in Lexington. Averaged 10.8 points and 4.4 rebounds, including a 27-point, eight-rebound effort at Kansas.
Ricky Council IV, 6-6, 205 lbs., SG, Fr., Wichita State aThe North Carolina native saw his shooting numbers take a dip during his second season but improved nearly everything else. Averaged 12.0 points and 5.4 rebounds.
Teddy Allen, 6-6, 212 lbs., SG, Jr., New Mexico State A big-time scorer, Allen won WAC Player of the Year honors after averaging 19.6 points, 6.7 rebounds and 2.5 assists. Went for 37 points in the Aggies' first-round upset win over UConn in the NCAA tournament. His brother, Timmy, plays for Texas.
Tre Mitchel, 6-9, 220 lbs., PF, Jr., Texas Mitchell was one of the most sought-after transfers in the country last season after averaging 18.8 points and 7.2 rebounds at UMass. But he played in just 24 games, averaging 8.7 points, at Texas before leaving the program.
That's just wild that Teddy Allen still has eligibility. I know he had the distinction of 5 schools in 5 years… of course one year was Covid and I guess another must have been a redshirt. Anyway great scorer but much different on-court personality than Timmy. He's kind of a hothead and he wouldn't fit in.
Ute target Bobi Klintmann has named his latest final 2: Wake Forest and Seton Hall. I guess the Utes are out.
Recruiting has gone radio silent again. Last couple of times this happened a surprise international kid committed. Fingers are crossed. One scholarship left, and the Utes still need a shooter, a ball handler, and another big.
Does Bibbins or Brandon Taylor have any eligibility left?

"Hot heads" are best avoided. We had the fiasco with Marshall Henderson, and I felt that Mahourcic was a ticking time bomb out there at times last year. Have had other players leave where it was perceived they had issues getting along with others.
We need another guy who can put score at a high level.
Klintmann commits to Wake Forest.
But hopefully a lot more jump passes like the last Luka.