A++++ for observational humor !!!
Season 3 is ending the series on an even higher note! If you've not watched this show you are missing out. It's a show that finally allows Native Americans to show their humor and so much more. The kids in this one are so damn good:
That movie has one of my favorite random lines, one that Mrs SkinyUte and I have used for years now.
"I'M REMOVING THE SUPERFLUOUS BUNS!"
AMC's "Dark Winds" is another Native show and one that smartly is filmed in the 4 corners. George R. R. Martin and Robert Redford are producers.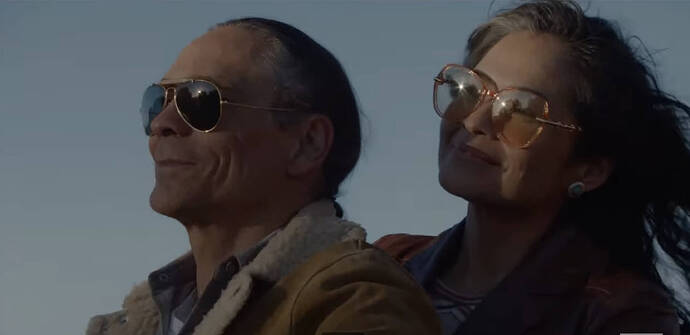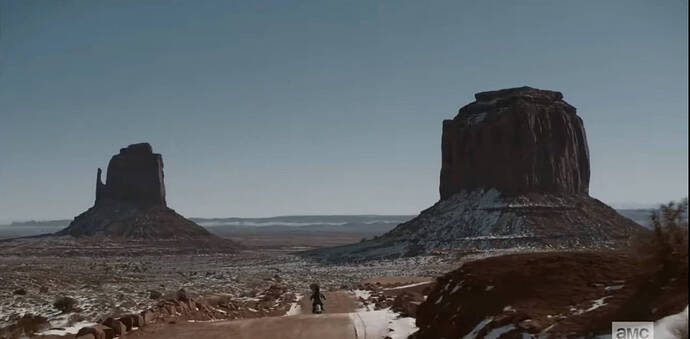 I've enjoyes this one too (and Rez Dogs).
Zahn McClarnon deserves and Emmy for how he goes from the competent Joe Leaphorn on Dark Winds to the bumbling lighthorseman Officer Big. He approaches it perfectly in both roles.
He was great as Mathias on Longmire and excellent on Fargo
I still need to watch the TV show Fargo.
"Remember Me" on PBS Masterpiece is great if you like really solid acting, beautiful cinematography and production values, and a well-told story. The Brits, in my opinion, emphasize acting skills over glamour. You don't see movie stars in most Masterpiece productions. It's a pleasure to watch fine actors just plying their craft. "Remember Me" is a suspense/supernatural series that's done beautifully. Michael Palin (one of those fine British actors) is great, and a young actress named Jodie Comer is the heroine. You'll be cheering for her character after 5 minutes of watching her.
Tony Hillerman books are all worth reading, supernatural mysteries. Leaphorn and Chee are some of my favorite literary characters.
Some shows I've watched lately:
The Bear (S2): 10/10, one of the best shows on television right now.
Reservation Dogs (S3): 9/10, another of the best shows, truly insightful regarding Indigenous American culture.
Only Murders in the Building (S3): 8/10, Steve Martin and Martin Short, along with an excellent cast of regulars and guest stars, incl. Meryl Streep(!), make this a must watch.
One Piece (S1): 6/10, it's an admirable effort, making the anime come to life in live action. Surprisingly accessible, I think even to non-anime fans. Silly fun.
Welcome to Wrexham (S1): 6.5/10, catching up with S2 coming shortly. Ryan Reynolds and Rob McElhenney make it fun, and the soccer culture is interesting.
Foundation (S2): 7/10, sometimes abstruse and inaccessible, nonetheless it's intriguing, with quality acting. You really have to be paying attention.
Ahsoka (S1): 9/10, still in progress, but it's developing well into an epic adventure. It really, really helps if you've watched The Clone Wars and Rebels.
I just learned that Max is included with my AT&T wireless, so I'm finally watching The Sopranos for the first time.
With all the talk about AI and like stuff, I stumbled onto this last night.
It's kinda trippy.