Is that part of your spread?
A neighboring piece of farmland. Lots of them around here that look like that.
I was not aware (or I forgot, if I was once aware) that our galaxy has its very own black hole. Now we have a photo of it: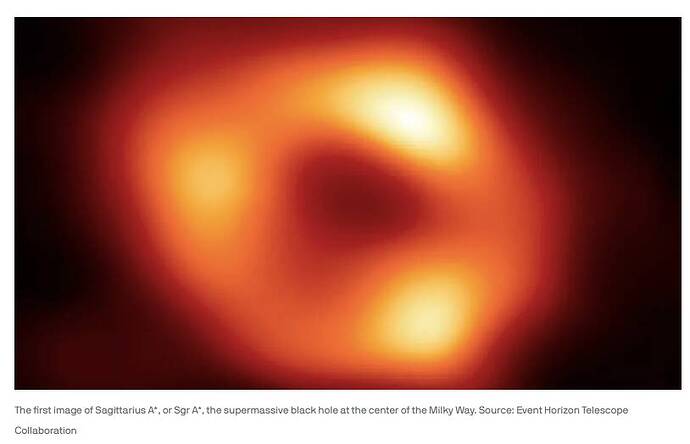 Cool info here:
Sun / showers / then sun (the south tip of Antelope Island & the exposed salt flat land bridge in the distance.)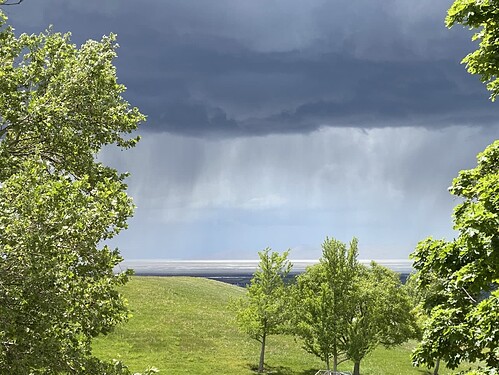 Springtime in Utah is a nice blend, we definitely need any precip we can get!
I'll put this here - but check out this cliff sheer off into Lake Powell:
Many of my regular cycling routes take me past this island, but I'm usually going south to north (on the west side). Yesterday, I happened to come at the island from the east and saw a familiar logo.
Nice work! (Steggy's, was this your doing?)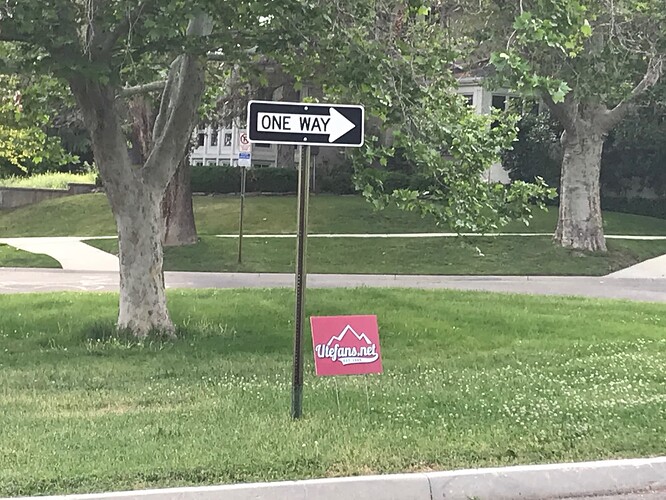 So John Holmes Memorial Highway?

I suspect Mrs CCU remembers that sign from when she was in Shanghai a few years ago for work. That's would've made me giggle like immature kid I really am.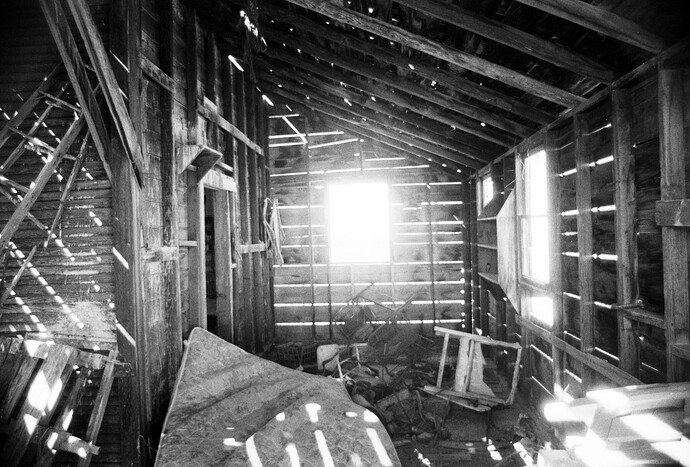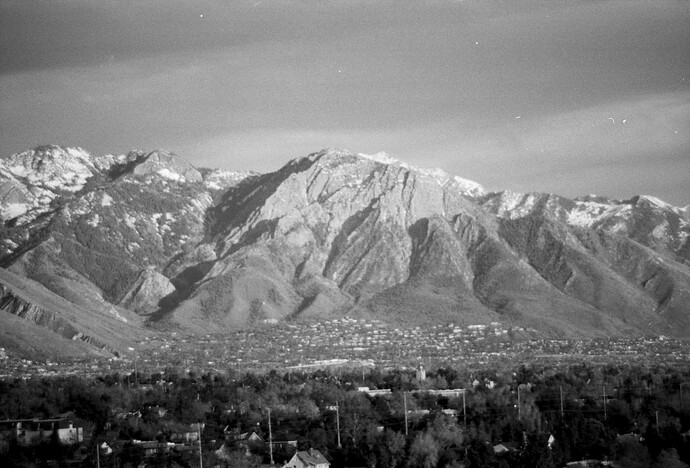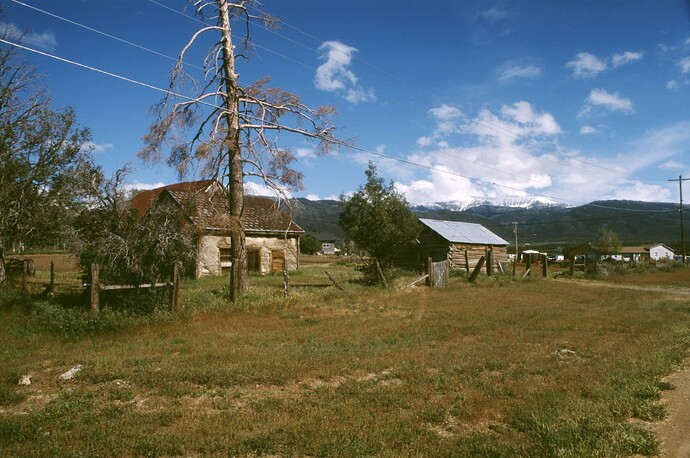 These are all 35mm shots on various Minolta cameras. The first one was taken in the Silver Island Mountains just next to Wendover. The house and the ranch had been abandoned for many years and I was able to get that shot using a red filter.
The next image is (obviously) of Mount Olympus. I'm pretty sure I took it from my roof.
The last is Spring City, Utah with a view of Horseshoe Mountain in the distance.
Spent some time around Fairview for the first time in years last weekend. I first discovered Sanpete County in the middle 70's when I was introduced to the area by high school classmates that had recently relocated to the Salt Lake area.
Some years later, I discovered that my wife's family were some of the original settlers of and had been in Sanpete Country for generations and met a few who were still there. I've known a few people who built cabins at various places along Skyline Drive and visited some of them over the years.
There are a lot of rural/mountain places in the US which are more famous, but there are none that are more beautiful.
(Sorry - like a fool, I spent too much time looking at the beautiful scenery and forgetting to take photos, so I have nothing to post except my thoughts.)