I do not understand USC fan. Not even a little.
Sincerely, how in the name of Bill Marcroft is a fanbase with as much history and pride as the freaking USC Trojans acting like such a bunch of freaking ninnies?? How is this even possible?
A program with 11 national championships, 39 conference championships, every single possible advantage to just totally dominate and obliterate everything, and they're complaining about the refs in a loss to Utah? TO UTAH?!?
Have a little pride, people. Here's a few things to remember about Utah:
We were in the Mountain West conference one decade ago. And, between those halcyon days and our rich history in the WAC, we only won like three conference championships in 40 years.
Our NIL deals max out at free meatball sandwiches at Moochies.
We can only get Pepsi at concessions.
One time, we had a kicker who lost his helmet during a game.
We have a dude on our dance team. And he's the best dancer.
Our fans cheer for a free haircut at Great Clips like Oprah just gave them a car.
There was once a five star athlete who actually glanced at a piece of recruiting mail from us. He doesn't remember this.
For hells sakes, how many advantages do you need over a program before you just take a loss like a grownup instead of chucking controllers and yelling obscenities like me when the CPU would go beast mode on me in Tecmo Bowl?
How is it possible for USC to have this persecution complex? Like, how is it possible?? There is a narrative among these people, and I swear I'm not making this up, that the PAC-12 didn't do enough for USC to combat their sanctions. Like, there's visceral anger that the conference didn't stand in solidarity for the innocence and purity of Reggie Bush or whatever, as if that would have made a single smidgeon of a hint of difference. And freaking Colorado didn't even craft a press release in support.
Also, evidently the teams from the conference didn't bow in ritual acquiescence to the USC delegation during conference media days, George Kliavkoff spoke to Carol Folt without first being addressed by her, and some mouth breather had the gall to look Ed Orgeron in the eye one time.
For real, as a white, straight, Mormon dude living in Davis County, Utah, I can definitely understand how USC feels. It's a tough world out there for the underprivileged.
But, I get it. A USC-Utah football game is the ultimate battle of a program that does less with more than anybody else and a program that does more with less than anybody else. So a loss has got to be a pretty bitter pill to swallow. So bitter, in fact, that blaming the dudes in the stripes is the only possible explanation that soothes the royal ego.
So, in the spirit of dwindling conference brotherhood, I have a few helpful tips for the Trojans, from a guy who has done the hard work to cope with A LOT of losses:
Maybe don't hire a coach that's the spitting image of Scotty McCreery. And I don't mean grown up Scotty McCreery with a circle beard as a result of successful testosterone therapy. I mean peak American Idol Scotty McCreery who drew on his chest hair with a cosmetic pencil.
I mean, come on!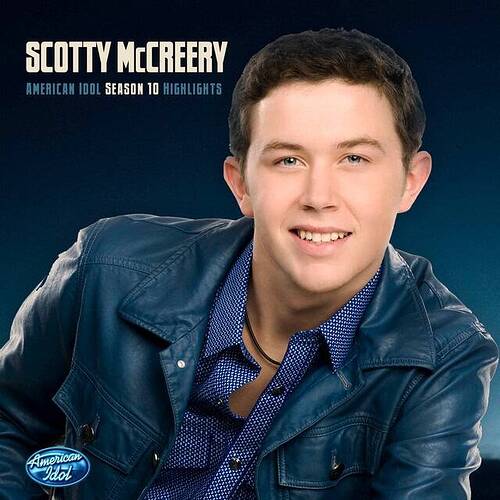 Maybe, if you're gonna make it rain like Charles Barkley at a casino to purchase the best team money can buy, maybe also throw a bone to somebody, anybody, who can recognize the number 86 and, like, tackle it.

Maybe, if you're gonna blame the outcome of a 60 minute game on a bad call in the first 15 minutes, you should also note the two times shortly thereafter where your team had a two score lead and possession of the ball, against a defense that gave up 210 yards in the first quarter. Seriously team, just score one of those and blow us out, or have a big glass of shut the hell up about the refs.

Maybe, just maybe, deal with the idea that the reason this one feels so bad is because everything Oklahoma fans said about Coach McCreery seemed to be absolutely true.
The thing is, we could say something like "Good luck in the Big 10, and you'll get much better at accepting defeat there because it'll happen a lot," but that's not accurate at all. USC is gonna win a lot in the Big 10, and they sure as hell aren't going to face the environment and competition they saw on Saturday very often. I mean, the University of Minnesota conference schedule this year is Michigan State, Purdue, Illinois, Penn State, Rutgers, Nebraska, Northwestern, Iowa, Wisconsin. Hooooooboy! At least the Trojans are getting paid now!
But really, Utah will miss sucking from the Trojan teat. We really will. Their investment in our program is appreciated, and we literally couldn't have done it without the potent combination of the power of the Trojan brand and the decade-long wasteful ineptitude of the Trojan program.
And I'm desperately going to miss watching the three star Utah tryhards beat the hell out of the five star USC frontrunners.