You aren't even beginning to persuade me I should care about your opinion regarding our basketball coach. Give up.
This. I can be concerned without being labeled.
honestly how much value is there in signing high school kids any more? It seems greatly diminished from where it was just 5 years ago. Ideally you'd love to have a group of players who redshirt and then spend the next 4 years developing, learning the system and playing for the same school (I.E. Jordan Loveridge, Nick Jacobsen, etc.) Sadly, that doesn't seem to play anymore with today's hoops athlete.
I get that Utah would have loved to add a Colin Chandler, but I'm not going to lose any sleep over 17 yr olds who will likely play for 2-3 different schools during their collegiate career as they Donnie Tillman their way across campuses.
I like the transfer portal about as much as I like Facebook, Tik Tok, traffic and COVID
I will gladly renounce any concern and eat crow if Smith starts to get some promising recruits, and we start looking more like a tournament team in the next couple of years.
I'm not trying to persuade you. Just saying your statements that there is no foundation or basis for concern are possibly a bit hyperbolic.
As a fan who survived the "Bail Out Buster" fund, "Sandwichgate," "Bill and Nada'sgate, "Student-in-name-only" and "Graduationgate" a coach not formally announcing recruiting to a website simply doesn't matter.
Transparency in team building in this new age isn't just overrated, it could actually handcuff him in recruiting.
Let the guy do his job and chill out! Quit acting like Trojanfan by demanding coach firings based on how the guy parts his hair…wait coach I bald. The short answer is it's petty as hell.
Who is demanding coach firings?
As for chilling out . . .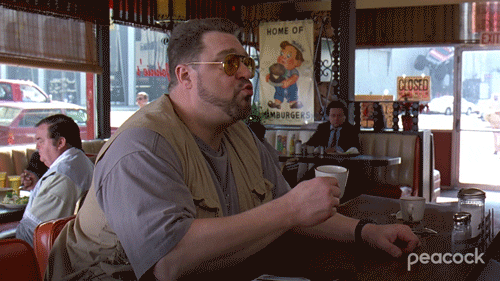 Oh, and do you need a toe by any chance?
My Garmin says my heartrate is 55. Me hyperbolic? I'm just saying wait and see for 2-3 years. That's about as unhyperbolic as possible.
It's funny that you say you don't care about your fellow fan's opinion, and yet you are very active in this thread. This is a Utah sports fan chatboard, you have to figure that you're going to get the entire spectrum of opinions here. There's your opinion, that we should have nothing to worry about and criticism of the current coaching staff is not warranted at this time, then there's the opinion of others here that there are some reasons for early concern. That seems to be the spectrum right now. I see nobody calling for drastic action, i.e. firings, etc.
Can't there be at least some spectrum of feelings about the current coaching staff? I welcome the varied voices, even by those who are more concerned than I am at this point. It makes the chat more interesting.
First off, it's been years since I've been on this site so I'd like to say a heart felt thank you to those of you who are running the board. I've very much enjoy the renewed feel.
I apologize in advance as this likely will be long winded, but I won't post too often so not to bore.
While I enjoy the success of the football program, my passion for Utah athletics originated with and will always be tied to the hardwood. I'm certainly in the camp of it's too soon to have any major concerns, because of a multitude of reasons. As with most coaching changes, the cupboard was extremely bare. This simply isn't a roster talented enough to win games against good competition. Factor in a roster that's been in constant flux with injuries, protocols…etc. and the margin for error is reduced to just about zero.
If we're all honest about the next recruiting class it shouldn't really be cause for concern because expectations should be non existent. This program is at one of the deepest valleys in its history. Fan support is indifferent at best and it's tough to argue it shouldn't be when the last two decades have ebbed and flowed between decent and unwatchable, with the exception of a couple year or two successful runs sprinkled in that ultimately prove unsustainable.
In my humble opinion what needs to happen more so than anything else is coach Smith needs to create and cement a steadfast identity for the program. In this day and age of college free agency players need to know what to expect, plus coaches will have a more productive time recruiting to that identity. Larry never seemed to have one, and while he and his staff recruited well, the buy in was never there leading to a revolving door of transfers in and out.
I want to see the team play a defined style of basketball, I don't care if looks like Pete Carril's Princeton offense or Paul Westhead and LMU's run n gun. I just want to watch games where the players and I both have some idea of what's supposed to happen next. Year 1 is step 1, I truly hope coach Smith can get this program steered in the right direction. Give him time, because it's going to take time.
+1 to NorCalUte for the Montreal Expos logo. They were my favorite team growing up. In Utah. No, it makes no sense, but then me being a Twins fan today probably makes no sense either…
+1 for the righteous Expos symbol.
Unfortunate Expos never made the post-season while in Montreal and in the early 90s were in first place when a strike ended the season.
Yeah, and of course an identity is something that is created in three months, isn't it.
I'm confused why you are attacking him. He said no such thing, in fact seems to agree with much of what you assert.
Not everybody is at battle with you @SeattleUte … just most.
I was adding to his comment, not disagreeing with it.
The cancelled '94 playoffs and the ensuing purge of HOF talent changed my love of baseball forever though I'm holding out hope that baseball will return to Montreal during the next round of expansion. If not, I fear it will never happen. Would be bucket list type stuff to take my boy to a game up there. Thanks to all for the Expos love.
The only MLB games I ever saw live involved the Expos. A July 4 double header against the Cubs. Andre Dawson hit HR's in his first two at bats in the first game. Expos swept the double header. 1983
My late grandma was a big Expos fan and she really liked Andre Dawson. He played his first year of single A ball in Lethbridge just down the street from her house. I spent a lot of time watching baseball with her at her house.