Recent history suggests that LSU is better positioned to succeed on a national level. The right coach at USC could move USC from the doldrums to a higher level. Watching how Coach O has fallen out of favor so quickly after winning it all, would give me a little pause before taking that job.
In Modern football LSU had three coaches win a NC. SC has only won with Pete. Coach O being fired more because of his Shenanigans after his divorce. SC feels like a program that has more pitfalls due to alumni. This is cringe:

Well, so much for Farmer Fred.
If I were an up and coming coach, I don't know if either program holds an appeal. Both will definitely come with big contracts, but the expectations around the programs leave no margin for error.
How these get filled in the coaching carousel this season might be entertaining.
Both programs are capable of winning a national championship so that's a wash. Helton made around $5m and Orgeron around $9m so that's a huge difference. Don't love LA but BR is a real dump so edge to USC —although NOLA as a visitor is amazing. Expectations are high in both so it's a wash there. LSU has a far, far more passionate fan base. Gotta play Georgia & Alabama yearly so that would suck.
Pay being equal give me SC. For an extra $4m a year I could hang out in BR for 5 years though.
Both capable of winning title but only one has had three coaches do it in this century.
Edge LSU.
Pay.
Edge LSU.
Place to live. I LOVE LA. But I disagree with your comment about Baton Rouge. It's far from a dump and an hour from one of the most unique (and fertile recruiting) cities in America makes it a great place to live.
Edge, SC.
Expectations really are not high at LSU. They basically don't want you trying to pull yourself out on pregnant women at gas stations. They lived for years of mediocre Les years. I also think their alumni aren't as involved as SC.
Edge, LSU.
LSU only has to play Alabama yearly. UF is their cross conference opponent. We all know you can lose one in SEC play and still make the title game. Not sure that is the same right now in P12.
Edge, LSU.
I don't see the appeal of SC because of their fans, busted up stadium and the trustees. Facilities wise LSU is better: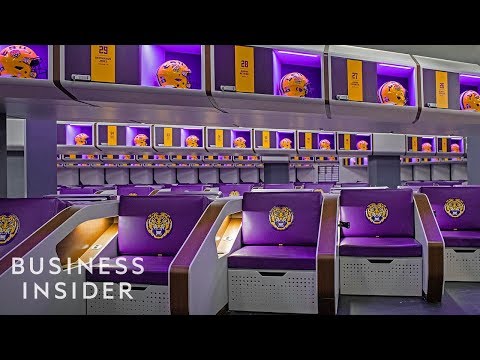 This is what LSU is paying Ed not to coach their team.
O payments
Dec 2021: $5.68M
Jan 2022: $667K
Jun 2022: $1M
Jul 2022: $750K
Dec 2022: $1M
Jan 2023: 750K
Jun 2023: $750K
Jul 2023: $750K
Dec 2023: $750K
Jan 2024: $750K
Jun 2024: $500K
Jul 2024: $750K
Dec 2024: $500K
July 2025: $750K
Jun 2025: $426K
July 2025: $750K
Dec 2025: $426K
I would never live anywhere in the Deep South because you live in a constant state of "swamp a**." Being a native Utahn I could never get accustomed to humidity.
We got air conditioning back in '68.
That's damned respectable!
Gameday giving the vibe I was getting. SC is a much better place to live but you are more likely to win a title at LSU. Ed O and Les Miles don't win one anywhere else. It was the program and talent that stays local that won it.
Having lived in both places, LSU and it isn't even close.