We've talked about this a lot in the PAC-12 death thread. I think the subject deserves its own thread.
For starters, I received this in my email today: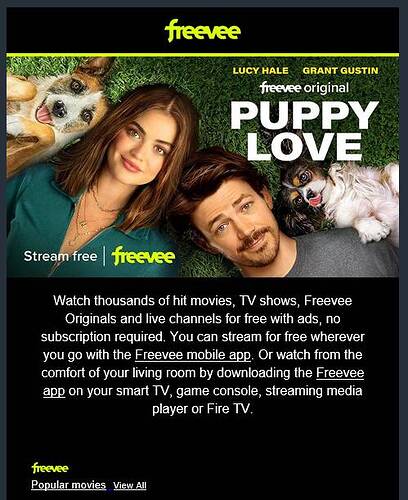 I've already watched a bit of Freevee. This just reminded me that it was only a matter of time before the streaming services went to advertising-supported services. I wonder if will be just an option, or will eventually predominate? What seems to be coming is television like is was before streaming, with lots of ads but also the ability to choose the programming you want.