Those are probably lavender. It's an up and coming crop in Southern Alberta.
An old shop/garage in rural south eastern Idaho. This building has the most unique roof I've ever seen.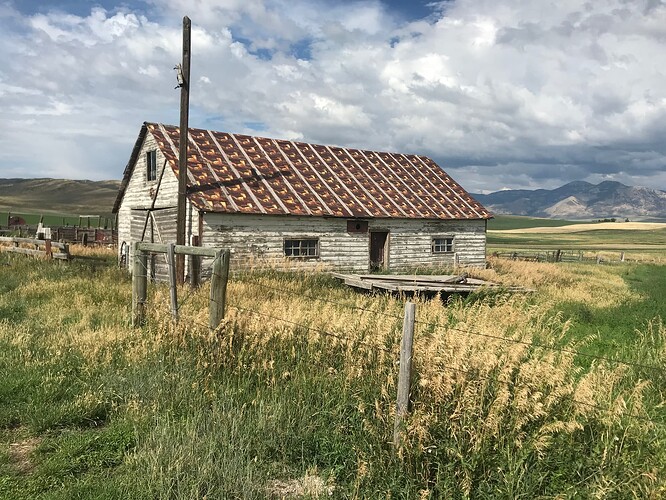 It is a collection of very old Texaco Oil Cans, that were probably 18" high and about 15 inches in diameter. A few hundred of them were taken apart, rolled flat, and nailed in place on both sides of the roof. Close up: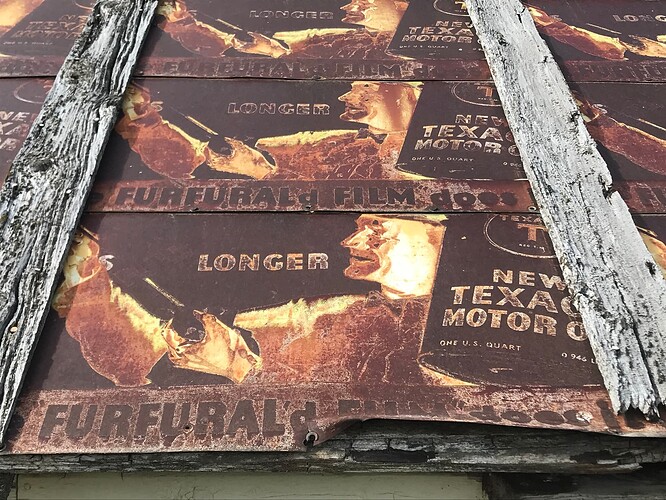 This is pretty fascinating.
…but it's not the Edmund Fitzgerald. That's the famous one no one can find.
Surely it was the inspiration for the song, however.