Utah would have to go undefeated. Probably won't happen. And even if they did, Alabama and Georgia could both lose one game and still remain ranked ahead of us. Past history has proven that to be true. So our only hope is to go undefeated and have Ohio St, Notre Dame, and Clemson drop at least one. And then hope that Oklahoma and Michigan don't jump over us.
Debbie Downer, I know, but just being realistic.
i saw this and said YES!!! then very quickly started thinking of all the ways this could go bad. UNLV PTSD is still strong
At this point, I just want to beat Florida.
Glad the poll is out. It's still odd to see my Utes ranked so high. I hope that the team can live up to those rankings. IMO at this point, our Utes may as well do 2004 all over again, and bust the CFP vs the BCS. Although a 2008 wouldn't be so bad either, just get in and win.
Georgia isn't even winning their division this season.
Because it's the offeason, I am very uncomfortable with positive press about Utah. I worry about everything and think we are only a couple of injuries away from somehow figuring out a way to lose 15 games.
That being said, I don't agree with your assessment. If Utah somehow manages to win the Pac-12 Championship and only loses 1 game along the way, Utah is in the playoff. First off, the Pac-12 has never had a 1 loss team miss the playoff. Second, now that the Pac-12 Championship features the top 2 teams, regardless of division, It's guaranteed to be another ranked team.
The hard part is only losing 1 game.
Really? Who's gonna win the SEC East then?
Screw it. Let's cheer the kids on to win the whole F-ing thing. It would be the biggest knife we could use to stick it to the B1G and $EC.
I'm calling it now. Shocking the world.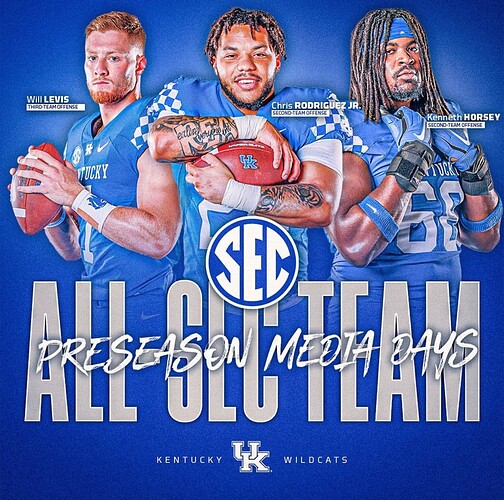 Stoops like Whitt is waaay underrated. They have a first round talent at QB and they have slowly built a football power.
I've read good things about this Stoops brother. He seems legit.
I understand your purpose but you won't get a lot of support on this board for THEM winning anything.
We might be able to make that a self-fulfilling prophecy. I'll let you know if it's a possibility after the Stanford game.
FTFO!
I think we can beat Southern Cal. They have better players on paper, but we're not playing on paper, we're playing at RES.
I know. Tough place to win.
FTFO!
My purpose has nothing to do with sports. Also, I worked for UK and have never thought they would win the East till this season. Stoops has been building towards this season for a while.
I guess it is exciting for a Top 10 preseason ranking. It will only be remembered if the Utes capitalize on it and are in the hunt for the CFP in late November. It will also be remembered if they end up with 2 or more losses and not playing in PAC 12 Championship game.
Your fanbase being so negative will never cease to amaze me. You won the freaking conference last season and went to the Rose Bowl. You bring back a good chunk of the key players on that squad.
Y'all act like you went 7-5 and played in Vegas.