So, I was thinking about heading down the interstate 45 minutes and seeing Messi play Nashville. Nope!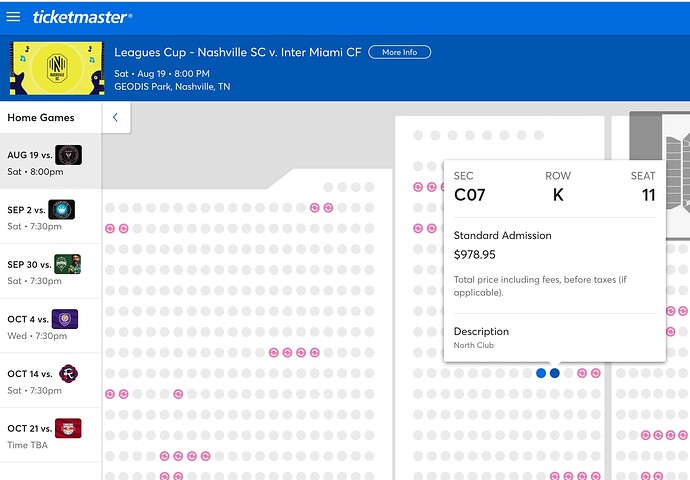 I get it. I've obviously paid more for regular-season Lakers tickets or even Alabama tix in the SEC Title game. I like soccer but I won't pay that (these were face value). Maybe I am making a mistake with one of if not the greatest ever playing in my backyard.
I assume all the MLS teams are bumping those prices (avg price for those seats normally is $75). Has he played SLC yet?