After coach and QB are let go, their leading running back is transferring
I have no idea what happened with Gary A but the talent in Logan is really bad right now. His first go-round up there he brought in a lot of talent. I don't think they gave him enough time before firing him this time.
USU is going to go back to new coaches every four years and an lot of 2-10 seasons.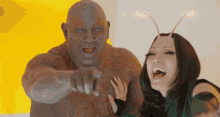 Does this mean we can go back to not caring about USU again?
I generally want any local team (other than you know who) to do well. Always enjoyed visits to Cache Valley to watch the battle of the brothers, mainly because their fans were about 1000% friendlier than what I experienced in Happy Valley.
I do fear they may be headed for some tough years (which sadly is what they are used to).
I don't really have a secondary team that I like in CFB, but if I were to have one it would be USU, so I'd rather see them be successful.
Also, something big must have been going on to fire GA like they did, mid-season in a throwaway season. I mean all indicators must have been that he needed to go. I wonder what the backstory really is… and I wonder if he is simply just not HC material.
If he didn't break rules or laws… what? Bring him back to Utah.
Huh? WTF? So, uh coach walks in and kicks the starting QB off the team for no reason? Yikes. Did this guy go the the "Gary Andersen School of Public Relations"?
I would rather play USU than bywho