Man, maybe Hope, who kept flirting with Georgia is now flirting with us. Perhaps it's an ingrained sense of the football program seems to lose a WTF game, or whatever.
I so want to drink the kool-aid. The folks at 247 seem to think it may be ok to do so.
College Football Playoff: Ten teams with 2023 National Championship potential (247sports.com)
Here's the Utah excerpt:
"## UTAH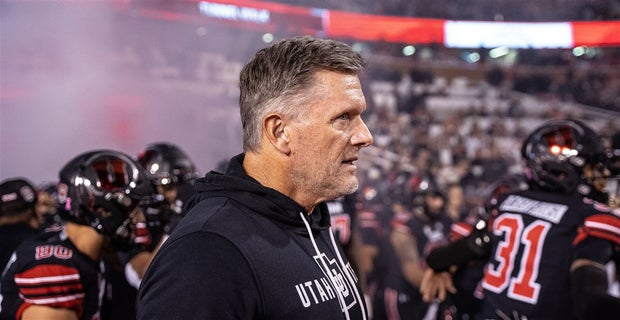 (Photo: Scott Stevens, 247Sports)
Kyle Whittingham finally led the Utes to a Pac-12 title and took down two-time defending champion Oregon to do so. In fact, Utah dominated Oregon not once, but twice. That could be a changing of the guard since Mario Cristobal left for Miami. Utah could very well be the favorite in the Pac-12 now, but Lincoln Riley's arrival at USC certainly changes things. Still, Utah has one of the better odds to win it all next season so the Utes just made the list, looking ahead to 2022-23. Whittingham was cautiously optimistic about his team next year, following a close Rose Bowl loss to Ohio State, but we don't have to be as cautious as the coach."
Here's Hope leaving Georgia for aTM, or is it really us?