Check out Alex's instagram video in the article, it's well worth it.
Damn, it just got a little dusty in here for some reason…
One of the greatest Utes of all time, on and off the field. Legend.
I'm not sure we're in the Pac-12 without him. We certainly aren't in the Pac-12 without 2004 and 2008, and he was a catalyst for that success.
He always wore red (Utah, 49ers, KC, WFT)
Players like Smith (& Weddle) are always my favorite. Hardly recruited yet have a huge impact early in their careers. Loyal to the U and teammates.
I think the Niners would have won that Superbowl if dingleberry hadn't benched Smith.
He was always a class act.
An amazing guy who'll be a Ute hero forever, and deservedly so.
I think people knock him because he was a 'game manager' but he wore it with pride. Limit the mistakes, make the position more cerebral (that's what set him apart and allowed him to start 174 games. 174! - that's over 10 full seasons).
He was what he was. He won't get into the Hall, but he made a ton of money, influenced a lot of people (have you heard what Mahomes has said about him?). He's a good person who worked hard and gave the game his all.
46th (9th amongst 1st picks) career TDs
27th (8th amongst 1st picks) career passing yards
20th career QB rushing yards
Only 5 Qbs have 35k passing and 2.5k rushing yards: Elway, Rodgers, Tarkenton, McNabb, Smith
His career started a little slow (so many OCs!) but he figured it out
2005-2010: 57.07%, 9,399 yards, 51 TDs, 53 INTs, 72.1 rating; .352 win percentage (19-35 record); 0 Pro Bowls
2011-2020: 64.85%, 26,251 yards, 148 TDs, 56 INTs, 92.9 rating; .679 win percentage (81-38-1 record); 3 Pro Bowls
That author can feel free to eat a hot dog. I don't think I've ever seen so many back-handed non-compliments in my life. "NFL evaluators may not have realized Smith's skillset was limited" - take a look at his tape versus the Patriots in 2017 and say that with a straight face. Alex was limited significantly by his coaches and supporting team. Swap places with Aaron Rodgers, and I have zero doubt Alex would have rings. This Alex was limited is a bunch of crap. Look at the stats, watch the tape.
Oh, Alex can't throw the deep ball.
Oh, Alex checks down.
Oh, Alex can't make the big plays.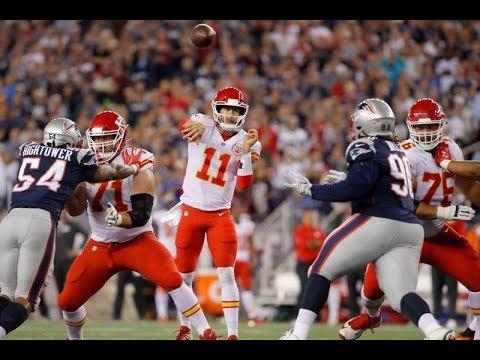 Oh, and of course, the time Andy Reid packed it in the second half versus the Colts. Alex not being able to connect deep at 1:11.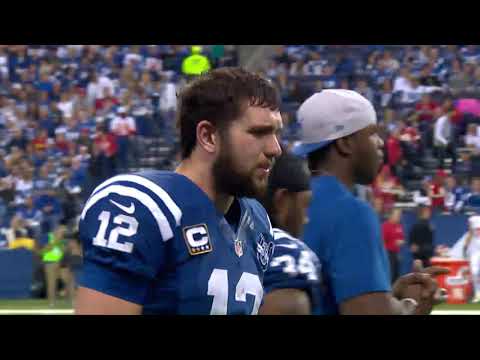 This is terrific. Not just the article, there's also an Alex Smith Top 10 Career Plays video. #1 still gives me chills every time I see it… absolutely electrifying.