Tight game. Glad to see Jenna Johnson found her offensive mojo today.
Came here to post about the game, but you are always quick justaute.
Jenna had a great game, got a little foul trouble or it could have been better. BTW, that 3rd foul called against her was a total joke.
McQueen with the ankle injury but comes back and hits a very big three late in the game.
What more can you say about Pili? Just unbelievable, hits a three early and then they have to respect that, and she just eats them up inside from there.
Kneepkens with an off scoring night, but hit a big reverse layup late. I love her three point shot. Those of you old enough will remember Darrell Griffith with the Jazz and how his shot arc was really high and rainbow-esque. Gianna has the same shot arc and after it brings rain, just splashes.
Oregon had one player who was able to work off screens and score a ton of points, but overall Utah was deeper in scorers.
When the Utes play this well offensively, they blow teams out, but kudos to Oregon for staying in the game by just being on fire with their shooting. They way the Ducks shot tonight, they would have beat every team in the country, except our UTES!
Great win!!
Utes were shooting over 70% until very late in the 3rd. That's a good recipe for success. Oregon's good shooting, and especially their offensive rebounding, kept them in the game.
I went to the PAC-12 network looking for the men's game vs Cal, glad I was wrong.
Helluva game, tons of opportunities to fold but they were nails in the face of a career game by the Duck's India Rogers.
Their passing - WOW! One of the better passing teams I've seen at any level, either gender. Serious ball movement.
That game was a blast!
One of the best basketball games I have watched in a long time.
With Stanford losing in Seattle tonight, Utes are now tied for first place in the league. It is a farce this league only has 4 ranked teams. The league may well get 9 of its teams into the tourney.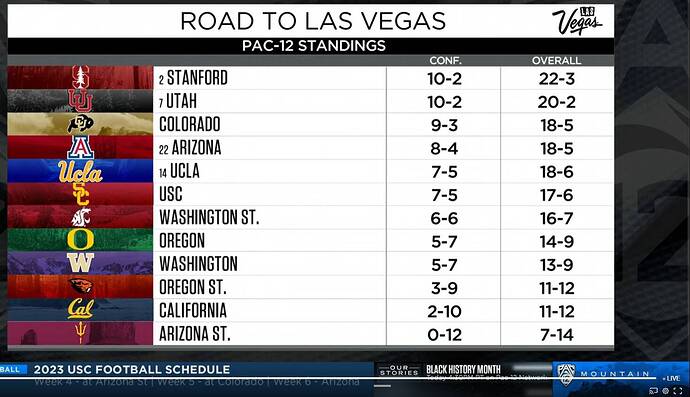 Nice write-up, Lucky. I was watching the scores, and got a bit nervous down the stretch. Both Gianna and Kennedy got big 3s down the stretch. And, as you said, what else can be said about Pili.
Oh…really dislike Oregon's court floor graphics.
It really was a remarkable game, one for the ages.
The broadcasters were clearly pretty blown away at how every big shot was matched by a big shot by the other team, over & over. I haven't seen that kind of three point shooting in a women's game, or really many mens games. The barrage in the 2nd half by both teams was like an NBA game. (Not the skill level or athleticism, of course, but the execution & shooting.)
All the energy from the fans & the career performance by Rogers indicated an Oregon win, but the Lady Utes had an incredible, steely will, and came up with big play after big play, finally putting Oregon away.
Our offense is truly fun to watch - high level basketball, tons of movement, great passing, shooting far beyond what I've come to expect watching womens games.
I'm optimistic about men's hoops, Craig Smith was clearly a very good hire. But right now I'd have to say Smith is the 4th best coach in Utah athletics behind Whitt & Fardel and Lynne Roberts (argue the order).
It's a good time to be a Ute, with better times coming, IMO.
Fwiw…Arizona swept the LA schools on the road. That's impressive. We still have to go to Tucson, but no LA trip.