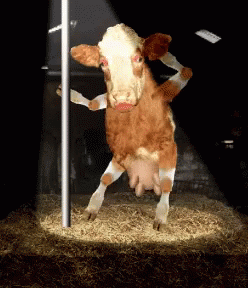 I thought this was funny from ESPN's Bottom Ten:
This spot was going to No-braska, but then Arizona State did what the Huskers did one week ago and fired its coach. According to Bottom 10 rules, when a team fires its head coach in September, it automatically moves into the rankings, though we doubt Herm Edwards is aware of this because he doesn't seem to spend a lot of time bothering with pesky rulebooks.
I read the Bottom 10 a lot during the season. The fact that bASUra made the list on a coaching infraction doesn't mean the team does not have talent. It means they should've fired Herm after last season to avoid these sorts of in-season theatrics.
Since they fired Herm, now this game scares me.
This is how WTF losses are born. Talented team underachieves, then has catalytic event that triggers performance. If we are lucky, maybe we avoid it in the same fashion we avoided the trap in LA last season at U$C.
I read it during the season too, obviously. I find it entertaining, and sometimes enlightening. I just had to laugh at the lack of rules understanding by Herm.
I'm now a bit worried about bASUra now too. I expect them to come out fighting hard. I hope Whit can keep the team focused, withstand the initial uptick from ASU, and then curb stomp them into submission.
Well, we saw week 1 post No-braska and it was not pretty. Of course, it was Oklahoma, but we aren't that far behind them (I think our current 10-15 is about right but based a little more on potential than execution). Still - away game, 95º, players wanting to prove they are good (got to get stuff on film for when they enter the transfer portal).
Let's face it, their players are just as talented and athletic as ours. So we will have to play well to beat them.
Dont worry Guys i have tickets to this weeks game. My record for in stadium conference games is (checks notes ) 4-6
I was also in Vegas in 2007
( checks more notes ) dang it
I hope that after Saturday you're 5-6 in conference games. I do expect a win, just not a pretty one.
It can't possibly be as bad as the 37-0 game where Star Lotulelei was soaking wet from sweating before kickoff.
I get the vibe that Fork Nation has probably mailed it in for this season. No need to actually go to the stadium, just stay home and party 'til the break of dawn.
That is udderly repulsive!
I attended that game and I was soaking wet from sweating before kickoff.
Hey, give the team some credit. They scored 7 points that day not 0. But yeah, it was an ugly game.
That's actually way funny. This is my first time saying it, but bravo BigGameBoomer.
A program is built in 4 stages. It's safe to Utah's team is in stage 2 now, when playing other Top 15 teams
"First you lose big, then you lose close. Then you win close, and finally you win big" - Bobby Bowden
Glad I didnt watch this at work…