I for one think that the Utah coaches: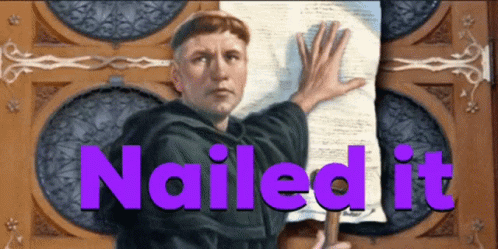 Nice! I love all these Utes coming home.
I'll reserve judgement until we see results, but will admit that I have some concerns. There's no question at all about the character of these recent hires, as they are both quality people and really define "Utah Man".
My concern is about their experience at this level. Ellis' only coaching experience is as the D-line coach for the Idaho Vandals. While Q did spend less than a year with the Meyer disaster in the NFL, his only other coaching experience comes at Weber State. These aren't exactly programs at the same level as Utah. It feels a bit like Whit is hiring friends here, rather than looking for the best talent available.
I hope that the other intangibles they bring offsets their lack of experience at the P5 level…but it's still a concern.
I can see that. I'd be more concerned if they were hired at the coordinator level, but as position coaches I think they'll do well in the system, kind of like when Shah arrived as a corners coach. The question for me is can they recruit?
Its seems like their recruiting ability is their #1 priority. At least that's what Whit said when he brought Shaw in from being a lawyer.
Yeah, my guess is that these hires are more about hiring guys who can recruit using both strong Utah and NFL ties.
Maybe that completely offsets any potential weaknesses as position coaches, I don't know.
Recruit, fit the culture (which is really important right now). I think bringing in 'home team' guys is fine for this point and the last couple years of Whitt's tenure. We are really close on talent, culture, schemes to something magical, so probably feels it's best to get position coaches he can mold that have league cred.
Also read somewhere the Weddle lives in Utah now and has been helping out with the team.
Kiel McDonald came from Easter Washington and did great. So too did Swan from Weber.
Many of you may know that Luther Elliss lost what he made in the nfl falling victim to what so many athletes do. For a time he was used by the NFL to coach new athletes on how to be smart with their money.
With NIL he might be a good resource to have for the team in that regard alone.
Among other factors, Luther and his wife had a lot of children (many of them adopted) and they bought a huge house in the Detroit area to accommodate everyone. After a housing crash, they were upside down owing far more on the mortgage than the home's current value.
Hopefully things are getting better for him and his family. Thrilled he's back home at Utah.
Solid hire. A Utah Man so he will be popular with the fan base. Pedigree suggests he can coach. If he can recruit, it's a home run.