I didn't think this story could be anymore bananas. Welp, this proves it is more bananas than before: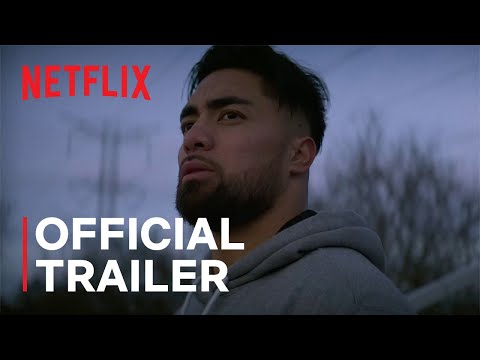 I mentioned this show above, but man Manti Te'o was 100% the victim here.
I cracked on him and he should have known something was up. That said he is definitely a victim.
I've had to go through a series of physical therapy exercises that have taken about the last 10 days. To avoid boredom (each session takes about 45 minutes) I watched "Outer Range." It was terrible. Don't waste your time. Someone was trying to say an awful lot with the series, but didn't do it well because I can't tell what on earth they are trying to say. The ending is depressing. The story is part existential pondering and goofy unexplained hippy-dippy sci-fi/fantasy, all taking place on the ranchlands of Wyoming. I kept watching to see if somehow they would pull everything together so that there would actually be a discernible story. Nope.
Edit: this reviewer agrees with me, and much more colorfully.
Three items from this weekend:
Love, Death, + Robots: I watched the first season but forgot to follow up. I enjoyed it until the last season 3 episode which was so jarring and disturbing I may have nightmares tonight.
Sandman: I watched one episode. Look, my friend really loves the Sandman graphic novels and loaned them to me ~1997. I liked them and the mythology involved. The show's first episode turned me off like a millennial's poor interpretation of what 90s goth was like. My friend loved them so I could be wrong.
The Old Man: I thought it would be another one of the old stars taking a victory lap around the arena, and thought my wife would like it… I was so, so wrong. It has some great wtf hooks in it and feels like watching Breaking Bad. I don't think my wife will ever like it.
"Jibaro" (final episode of season 3 with the water dancer) is an absolute masterpiece of animation. So beautiful and so terrifying.
Well, Gaiman has said Dream's visual inspiration was a young Peter Murphy so…
I just binged Ray Donovan. I need to be careful. I could turn into Aunt Sandy.
I LOVE THIS SHOW. They really have great writers.
They did actual rehearsals for that episode and shot it like a play. Even if they were off-camera, the other actors were always in the diner in costume while other characters were being filmed. One of the best "Black Box" plots I've ever seen.
Nah, Richards is clearly a Lich.
It was… ummm, interesting. Being polite here. IMO the best part of Outer Range was the music.
Just watched Midnight Mass on Netflix. I'm a fan.
From the 30 minute laughs binge…
Watching this made me ill. In fact took some time between the first episode before I could stomach watching the second episode.
EDIT: And let me add by the end of the second episode you'll probably conclude, like I did, that he's one of the great guys walking the planet.
Good Morning Utes. I had hip replacement surgery a week ago and I'm about ready to actually watch some recommended shows. I slept through the series Two and a Half Men, but had to stop when Charlie Sheen left the show. I just can't appreciate Ashton Kutcher's comedy. I tried to start The White Lotus a few times. Is there something I'm missing on this one?
Not sure what to recommend, but I hope your recovery is going smooth. Mrs CCU had hers replaced about 15 or 16 years ago. Her lack of pain once rehab was done was huge. Hope yours is at least as good.
I finally broke down and took the prescribed meds for pain. I was trying to white knuckle my way through it with just Tylenol. How did people work through the pain back in the "olden days"? Also, I'm a big fan of skirts. I see nothing wrong with men embracing their inner Scot. Very free-ing.
I'm going to check out Abbott Elementary at some point
Mrs CCU did ok with naproxen and acetaminophine (tylenol). I would've been a big ol baby. She's got an extremely high pain threshold, I don't.
We may have to find Abbott Elementary.