It still is bad around then. Remember Hurricane season is (if I remember right) September through early October.
It's not the rain itself. That is a relief. It's post rain humidity that'll make you want to die. Pre-rain humidity is bad, the post rain is epically bad.
Our humidity has been in the 30s - crazy high for us - and I hope the extra moisture they've been trying to get into the practice facility gets it above 50. Still, not close…
Team arrives Thursday, so they'll get 2 solid days to adjust on time and get exposed to the humidity. Can't really run a full practice on Thursday (that alone would be a shock after the travel) and Friday's a walkthrough, so gotta get up and (hopefully) grind it out in the 4th.
If there's a benefit from the monsoon summer we've had, it's a lot tougher to cool down without that typical SLC humidity under 20%, so it's not like we're completely unprepared. I feel it in my hamstrings hiking. When it's 10% I can crank out a rigorous hike, non-stop. When it's "humid", the hammies get unhappy.
Well, I did go to school at UF, as did my father and grandfather. Yeah our family is pretty much Orange and blue here.
Trash talk from a fan or even a player is one thing, but I can assure Utah fans that Billy Napier is well aware of what he is facing in the opener. This guy is no dummy. Here is to a well played hard fought game.
RR
I hope the trainers are prepping the electrolytes. They'll be needed. Mowed the lawn today, it was 60% or so humidity here. I remember the monsoons in Salt Lake. They were nice, except post rain humidity.
I'll say this to those who are travelling, drink the electrolytes, avoid alcohol (or at least keep it in moderation). Everyone is going to sweat, and sweat a ton. It took us a few years to adjust here from the desert. I can go outside and not break into an immediate sweat, that won't be true for those who aren't used to it.
Seems like it's been a while Ancient. So good to hear from you, always enjoyed your posts.
I tend to not look at the percent humidity to determine my comfort level of being outside, I think the dew point is a much better measure.
Humidity is a relative measure depending on the water-holding capacity of the air. Dew point, on the other hand is an absolute measurement. The higher the dew point, the more moisture is in the air and the worse you feel when outdoors. The absolute measurement is much better for knowing comfort level. Here is a good scale for dew point.
Below 60: Good
60–65 Not great, kind of sticky, but hey, that's life!
66–70: Pretty bad.
71–75: Extremely wet.
76+: Good God, I can't bear to live!!
Right now, where I am just outside of Washington DC it is 88 degrees with relative humidity of 51% with a dew point of 68. It is miserable right now outside for any activity, but the humidity number doesn't really tell you that, but the dew point sure does.
Remember dew point is related to humidity. I don't know the science behind it, but there is a a correlation.
Yes, but I like my handy chart as a nice shortcut to how "nice" it is.
It works, WRAL uses something similar once in awhile with its weather reports.
Last time WRAL had it up, that I noticed it at least, was in regards to hair days. It gets used to describe how it feels out side too, like tropical, balmy, etc.
I liken the worst days to wearing a heavy wet blanket. We've had that for the better part of the last month, minus last week where we had a series of storms and unseasonably cool air.
Dew point is a big deal in aviation, especially flying small planes.
Temperature generally drops about 5.5F every 1000 feet of altitude, so whatever the dewpoint-temperature spread is lets us know at what altitude clouds will form.
Humidity itself doesn't impact lift too much, but dewpoint - yeah, where you're flying out West where the terrain monster is always around, the dewpoint spread is a big deal.
One thing to remember is that this whole altitude/humidity thing is a double-edged sword:
Our team certainly has an advantage on game day (over many teams anyway) at home due to the altitude. Our team will also feel the effects of having extra oxygen carrying capacity when playing at low elevation due to living/training at higher elevation.
One thing to remember though is that our team also trains and recovers at altitude, which is not as effective as training or recovering at sea level. You can't push yourself as hard during aerobic efforts at altitude due to the reduced oxygen, and you don't recover as well for the same reason. You therefor can't maintain the same training load as at sea level and don't make the same adaptations for the same work load.
The same thing can happen with heat and humidity. You tend to tire faster during repeated aerobic efforts, and also can't maintain as high a training load as would be possible under cooler/dryer conditions. Florida, though, will be well adapted to heat and humidity on game day. Hopefully we will be too due to careful use of our indoor practice facility.
I actually don't think our two teams will be that far off when it comes to physical preparation for this game.
I'm actually looking forward to the humidity. I worked in Tokyo in the summer and loved it. It would get to 90+ degrees and the air would be super saturated with 105% humidity regularly in July. I really did not mind it at all.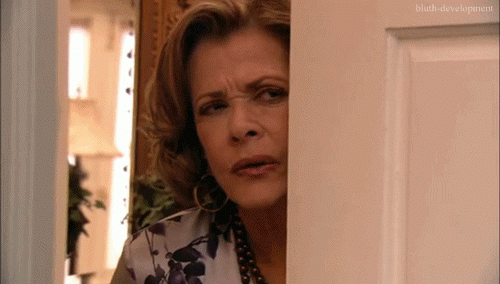 You're welcome to it. I survive summers here in Ea. NC. I do much better the rest of the year.
I will be surprised if Gainesville doesn't feel (and smell) like a big dirty gym sock at game time. There's nothing quite like leaving your hotel and getting soaked by the air. Not so far away in Columbus, GA the humidity in winter made 50 degrees "freeze" in February.
My experience it's more drunk tank than gym sock.
Well, I would be lying to you if tailgating doesn't happen, and yes, believe it or not, some will be drinking.
A lot. Happens…gym sock is rough, but drunk tank…yeah that fits
RR
Believe me, any Utah fans coming to the game will feel like a pilgrim in an unholy land. It is at the one time amazing, but scary to people. For the most part, UF fans are ok and way cool, but you might find the …well…jackwagon.
It isn't Utah. I lived in your area of the country for a time. Up a bit in Idiot flats,…errrr…Idaho Falls, but I have visited Utah some. Beautiful state. I loved the usual national parks.
RR
All fanbases have "those" fans. Just a question of how many.