Some great games in the D-IAA playoffs this season.
Bracket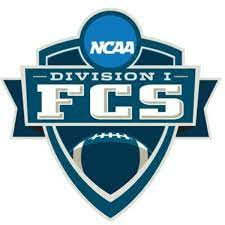 More so because this was his final year and he was a borderline NFL guy
Well, I am just going to say it. We should have beaten Missouri. We had them, and …then we didn't.
I was impressed with the fight the team put up, especially when Mertz went down. More on him in a moment.
Again, we should have taken out Mizzou, and we should have beaten Arkansas. Florida's record would be 7-4 and an entirely different media narrative even with the same defensive performance, which, is pretty bad. Woulda, shoulda, coulda, right.
Special shout out to Graham Mertz now. He had almost everyone doubting him at the beginning of the season, and he proved everyone wrong. His toughness, leadership and attitude have all been one of the few bright spots this season. I guess it was just one hit too many, but he will go down as one of my favorite Gator players ever. That is saying a lot, but the young man is tough as nails.
Take care Ute fans.
RR
missed opportunity they should have included salaries in that comparison.
All Trojanfan did was complain about how bad Helton sucked and all cheered when they ran him off. Yes, the honeymoon is over and they are wwwaaayyy not ready for a B1G schedule. Hell, they were WWWAAAYYY NOT READY for a PAC 12 Schedule. Given the number of former HC's they are probably still paying on their buyouts, they may not be able to afford to fire him.
If they do, who do they get? Given their pattern of hiring "Flavor of the Month" coaches, finding someone who isn't failing upwards to take the job is going to be impossible.
Oh well, if it's any consolation for the Trojan faithful, Harbaugh will likely be jumping to the NFL after the season, so there's that.

I seriously wonder if he'll have a Lane Kiffin Tarmac Moment in a few days.
what's ironic is that there are several perfect fits for that job in 2024 (Lane Kiffen/Pete Carroll), but USC has already run them off.
One former coach won the NC, one is currently 7th and the other 12th. What's weird the one from the Yarmac is taking Ole Miss of all teams to a top 15 season. So maybe it's not the coach?!?
USC is an enigma. It's almost like the place has some kind of deep flaw in its soul.
Just goes to show it's not allways about talent, but I never foresaw the spactacular collapse that occured this year. Hubris.
If you look at the talent Phil Fulmer had at Tennessee back in the day he should have had more than one title. He never developed players as well as other coaches.
Going back to the words of John McKay, with a twist…How hard is it to recruit along the 405 for talent? Honestly Riley has all the talent to win championships he needs right in the backyard - but he does need to know how to develop it.
Could you imagine what they could be if they had gotten Whitt? It's honestly terrifying. We think that fickle fan base is bad now. It would have become beyond insufferable.
I've wondered about that. Would the same entitled 5-star athletes agree to play for Kyle? Would they buy into the "family" concept? Probably enough of them would to enable him to form a dominant annual contender. I just wonder if his brand of football would have satisfied Trojan Nation, or could have fended off all the money, corruption and the aura of Hollywood and of la-la land generally. That place hungers for star power much more than for a great football culture led by a genius coach.
I am not saying they are similar but you just described the 5* who agree to play for Saban and Smart. More traditional team first "do your job" environment. Whitt def is a guy who could win a Natty if the recruiting base was better in Utah. There is something for being in the deep south that helps Kirby and Saban (and yes academics). Demographics they are built to win down south. It's why Kiffin is starting to also see success by keeping talent in Mississippi which is insane when you consider the pop of state
I almost mentioned both of them. It's a matter of culture. I think it is difficult for even the best modern coaches to develop the right football culture at USC. It's different for other sports. For example, I have been around USC swimming quite a bit over the years, and a healthy culture there is much easier to establish.
True. At USC there is the added glitz of Hollywood, which is kind of a unique problem. Pete Carroll used to allow movie stars and producers, and other such folk, to attend his practices. It's not hard to imagine how many ways that leniency could go wrong. Not to mention the impact on the atmosphere at practice.
How in the hell did we avoid this week's list after getting steamrolled in Tucson?
So it is Florida V FSU week, and what is bad for both schools is both starting QB's are out. You hate to see that, and I hope both recover well.
While the game is in Gainesville, and weird stuff happens there, FSU still obviously has the far better team, especially on defense. Florida will need to conjure some Swamp magic once again to have a chance. It would salvage the season to knock off FSU obviously. However, in the end, the clown school will win something like 32-21
Now, that was my brain speaking. Now I speak from the heart.
Come on you ACC wussies, show us what you got. Better bring your hard hat and lunch pail because we have nothing to lose.
You will always be little brother so us, and you know it.
and btw, the hell with FSU.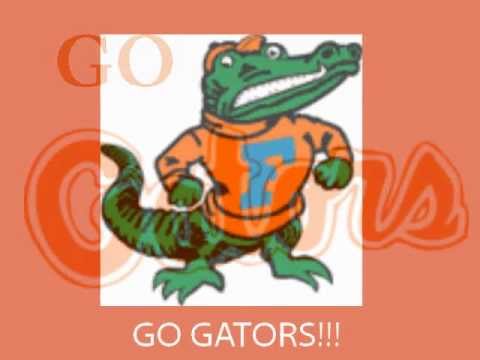 RR