I assume most of us know this heat wave has been historic, but I saw this from Wasatch Snow Forecast and thought it was interesting to see just how historic it was. Prior to this year there had been 3 times in September where it had reached 100º. Notably two of those times were in 2019 and 2020. So 10 of the 11 times this has happened has been in the last 3 years.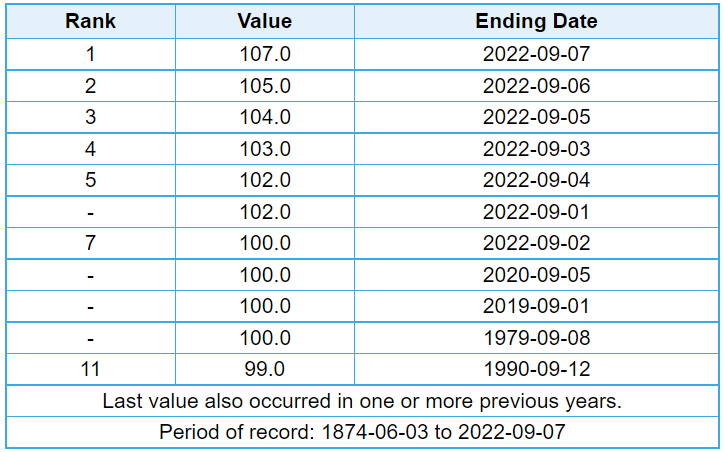 Also, we tied the record for the hottest temperature ever recorded at the airport yesterday at 107º. Note, this isn't the hottest temperature in September or whatever. It is the hottest temperature ever recorded in Salt Lake, and we tied it… in September.
Did I mention my air conditioner fan motor seized Tuesday afternoon and the part I need doesn't get here until Saturday? Awesome. I did find out that I am an electrical fan motor mechanic though, and with a little extra grease and prayer got it working enough to hopefully get us to Saturday. Yeesh.
On a side note: When my son was scouting age (and that was still a widespread thing in Utah) he did an eagle project where he teamed up with the city to rehab a traffic median in our neighborhood. Part of that is the city is testing a coating that is white - the guy we worked with told me that they estimate the temperature in SLC has risen by 6-7º on average because of all the asphalt and they are looking for ways to mitigate that with different asphalt coatings. So they are currently testing it on the median by our house. Looks nicer than asphalt too.